Conditional Text


AY Mail 2. Professional and Corporate Editions
You can make a part of your messages visible only to a group of your recipients. For example: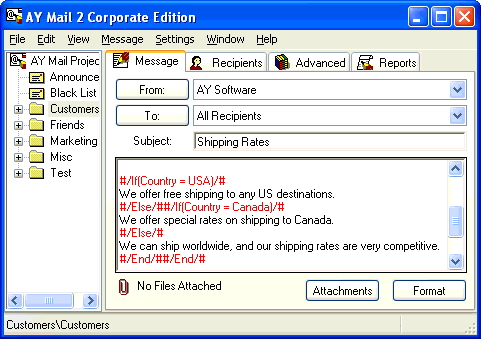 The subscribers located in the US will only see "We offer free shipping to any US destinations." Canadian subscribers will see "We offer special rates on shipping to Canada." All others will see "We can ship worldwide, and our shipping rates are very competitive."
See How to send conditional text.