Personalize your message



AY Mail 2. Any Edition


No special skills required
You can personalize your message in a number of ways.
The simplest form of personalization is inserting the content of data fields into the subject line or the text of your message. For example, you may want to start your letter with "Dear John" and "Dear Jill" instead of just "Dear Subscriber." To insert the recipient's name into the text of your message, do the following:
1. Click on the Message tab and locate caret where you want to insert the name.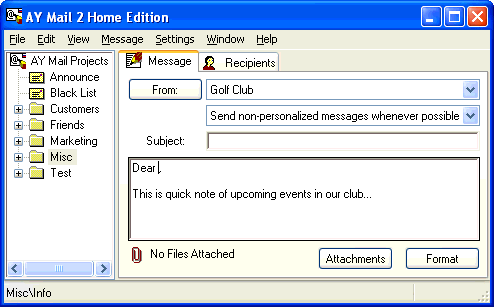 2. Select Message->Insert->Field Text from the main menu. The Text Macro dialog will appear.
3. Select the data field containing the recipient's name.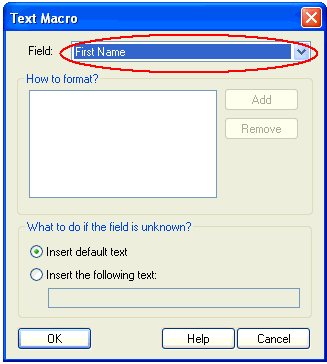 4. Click on the OK button. You will see the macro inserted into your text: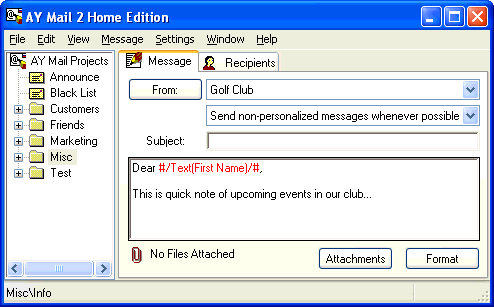 Once you send the message, the macro will be replaced with the recipients name and each of your subscribers will get a personalized message.


With AY Mail Professional or Corporate Edition you can go further and insert conditional text, so that the messages sent to different recipients will look different.
You also can send personalized attachments.
If you are sending HTML messages, you can insert recipient-specific pictures. Click here to find out how.